Buy & Sell Green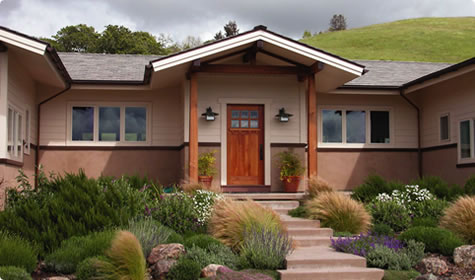 Whether you're looking to buy a green home, or showcase your home's green features at the time of sale, GreenPoint Rated is here to help connect you with professionals and tools to make your transaction a success!
Just follow these steps to get started buying & selling green!
Take our Survey, "Is Your Home GreenPoint Ready," to help you easily identify if a home for sale may have enough green features to qualify for a GreenPoint Rated label. But even if the home has not gotten a green label, you can still evaluate its green features.
Buyers: As you walk through model homes and open houses, take this short Survey on your iPad, smart phone, or on paper to find out if it has our essential list of green features.
Sellers: Take the Survey in your own home to see if it may be a candidate for the GreenPoint Rated label. Green certified homes sell for 9% more than non-certified homes, according to recent studies. They also usually sell faster. Learn more about getting your home GreenPoint Rated.