Your Assurance of a Better Place to Live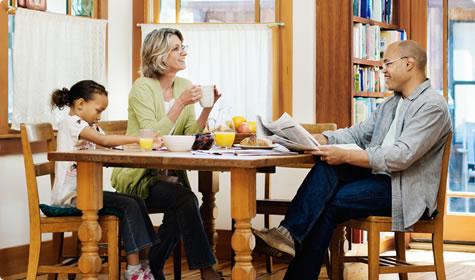 The rewards of green remodeling or a new green home are real. Green homes emphasize quality construction, beauty, comfort, and health—the health of people as well as the health of the planet. Green homes also emphasize savings—less money is spent on energy and water, fewer building materials winding up in landfills, reduced greenhouse gas emissions, and quality construction for a longer lasting home that's less expensive to maintain.
To take it to the next level, you can get your home GreenPoint Rated. Recognized as the mark of quality for green homes, the GreenPoint Rated label verifies that a home was built or remodeled according to proven environmental standards. And since these homes are built to last, they save you money on utilities, maintenance, and repairs. The GreenPoint Rated label can even improve your property value at time of sale.
When a home earns the required minimum point values, it is awarded the GreenPoint Rated label, which evaluates a home across five different categories of benefits.
Look for the GreenPoint Rated label – your assurance of a better place to live.